Is there something over there we should be looking at??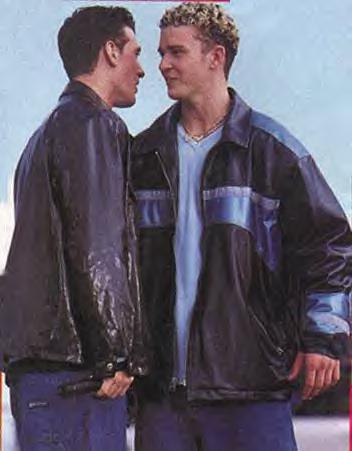 I'll meet you in my dressing room later, right?
JC: This is how I spread my legs for Justin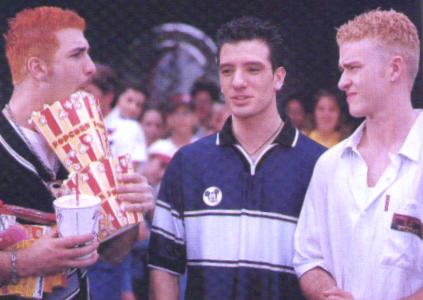 Whoa, Joey... ya think you have enough food there?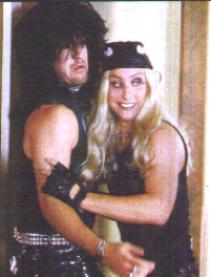 Ok, there's way too much to say about this picture... We don't know why their dressed like that, but there is the proof that Lance is a woman! And he is molesting Joey!
Yo man, I lost my pick, yo!
Lance: Hey Phil, I have all your CDs! And I love bald men *WINK, WINK*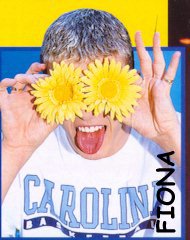 Very attractive, Justin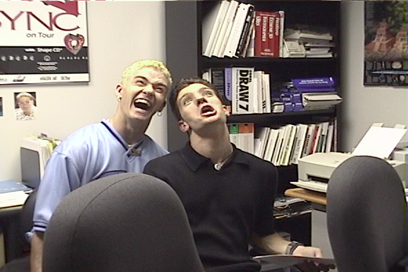 It's their mating calls! But with those looks on your faces, I doubt you'll be attracting any women... just Lance!
Justin: What that yo? You don't love me no more?
Chris: Haha, you know I've always had that thing for Joey!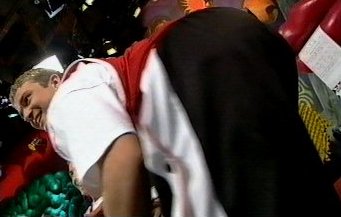 Shake, shake, shake... shake, shake, shake... SHAKE YOUR BOOTY!