Group Agenda
~All other boy bands are destroyed
~No more lame merchandise
~No more touring--all the fans must come to THEM
~Orlando is now capital of the world
~No more cramped tour buses


Joey's Agenda
~Make sure prostitution is allowed, but only for him
~Start the Fatone Edible Underwear line
~Porn is available on every street corner
~Every Italian man is allowed to have a harem of girls in his house
~Polygomy, Shmalygomy--have as many wives as you want
~Making no sense is next to godliness
~Red hair is damn cool


JC's Agenda
~Give all the straving children of the world a job; growing his "crops"
~All clothing must be tight and have no sleeves
~Being serious is very cool
~Screw work--sleep all day
~Start a new campaign--Crack: The Other White Powder


Justin's Agenda
~Some sort of doo-rag clothing must be worn at all times
~Ebonics is the official international language
~Sequins and rhinestones score you extra points
~All humans will be genetically engineered to have naturally curly blonde hair
~"Yo" must be said an average of 30.7 times a day
~All hair-straightening devices must be destroyed


Chris's Agenda
~No more albinos from Mississippi
~Everyone must have a pug dog and name it after a rapper
~Kill every Bass you see--they cannot be allowed to reproduce
~Shitlocks are cool for awhile, but then they fade out of style


Lance's Agenda
~Pretty flowers everywhere
~Everything is the color purple
~Dirk is God
~"Poo Foo" would be the new greeting instead of "Hello"
~Dark brown roots must show at all times
~You cannot dance in accordance with rhythm--dance to your own beat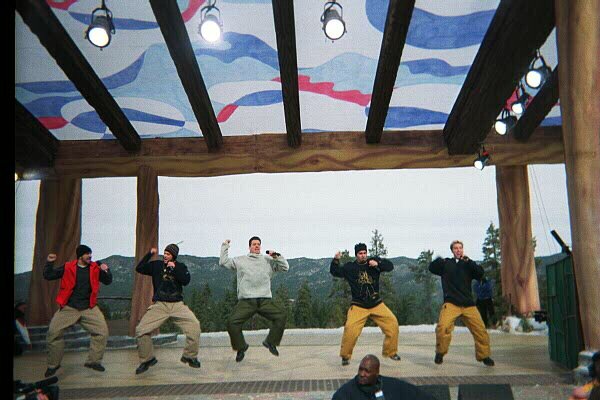 Bow to your new gods... *NSYNC!! Muhahahaha!