Oh look! For only $5 you can buy a very fake looking *Nsync driver's license!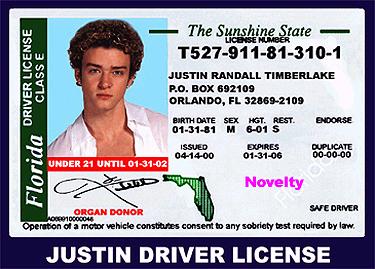 We especially love Justin's seductive pose! Yeah, I'm sure that's the way they take driver's license pictures down in Florida!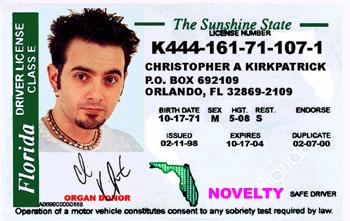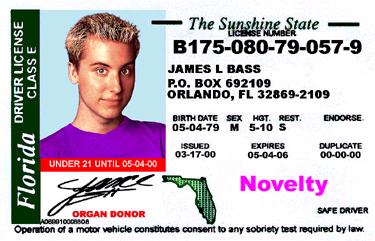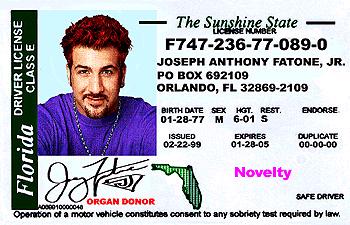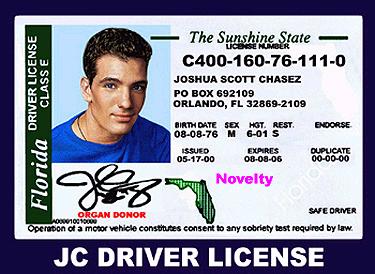 Wait a second... doesn't Lance already have a fake FL license??
Wow! We didn't know you could have several license's from different states!!
How cool would we look if we got these rad *Nsync sunglasses?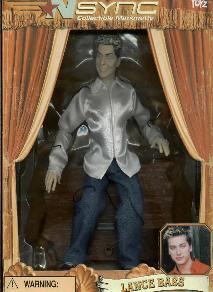 OH MY GOD!! IT'S A POSSESSED LANCE DOLL!!!
Who would waste money on a Lance calender?!
Ooh! An authentic looking *Nsync dollar bill!